Unlock Your Warrior Within!
Are you ready to take your fitness and self-defense skills to the next level? Look no further than our dynamic FIGHT program, where you'll experience an exhilarating fusion of martial arts disciplines: Krav Maga, Jiu Jitsu, Boxing, and MMA. Join us and become the ultimate warrior!
If you're curious about how Martial Arts can help you in any category of your life, just fill out the form on your screen today! We are more than happy to talk to you about what makes martial arts so great.
What Is THe FIGHT Program?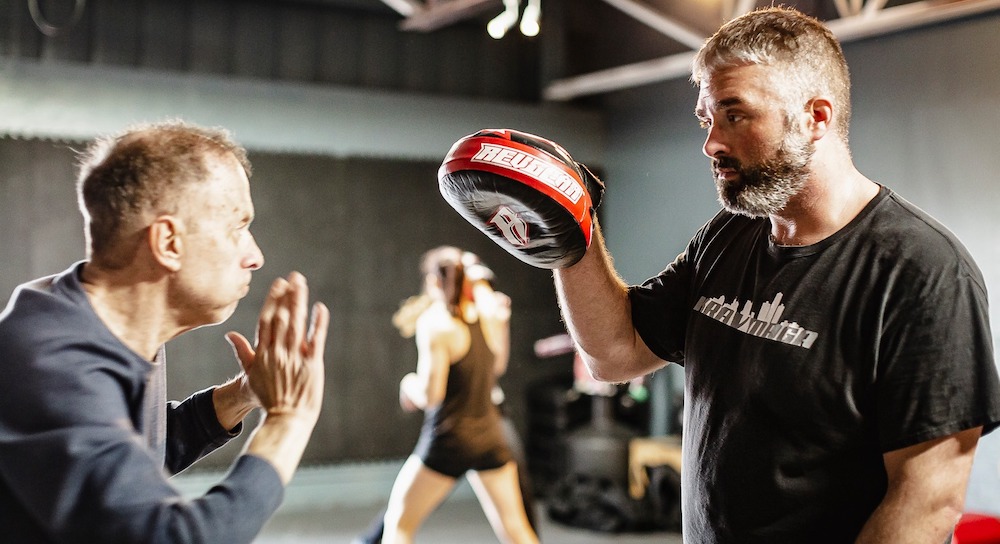 Our FIGHT program in Wyandotte is not just a fitness class; it's a transformative journey that empowers you mentally, physically, and emotionally. It's a holistic approach to martial arts that blends the best elements of Krav Maga, Jiu Jitsu, Boxing, and MMA, creating a comprehensive training regimen that caters to all skill levels.

Why Choose the FIGHT Program At The Fighting Fit?
Self-Defense Mastery: Learn Krav Maga techniques to defend yourself in real-world situations. Gain confidence knowing you can protect yourself and loved ones.
Brazilian Jiu Jitsu Excellence: Explore the art of submission and ground fighting with Brazilian Jiu Jitsu. Develop technical skills and adaptability in any scenario.
Boxing Precision: Hone your striking abilities with Boxing. Improve hand-eye coordination, footwork, and endurance while training like a pro.
MMA Versatility: Experience the versatility of MMA, where you'll combine the best of various disciplines into one seamless practice.
World-Class Instructors: Train under our expert instructors who bring years of experience and passion to every class. They'll guide you, inspire you, and celebrate your successes.
Fitness Transformation: Achieve your fitness goals with high-intensity workouts that simultaneously build strength, stamina, and agility.
Empowerment and Confidence: The FIGHT program not only teaches you self-defense but also boosts your self-confidence and self-esteem. You'll carry yourself with pride and assurance.
Community and Camaraderie: Join a supportive community of fellow fighters who share your dedication and passion. Forge lasting friendships and motivate each other to excel.
All Skill Levels Welcome: Whether you're a beginner or an experienced martial artist, our program is designed to challenge and elevate your abilities.
A Path to Mastery: Embark on a journey of personal growth and martial arts mastery. The FIGHT program offers the opportunity to earn belts and recognition for your achievements.
Ready To Join The FIGHT!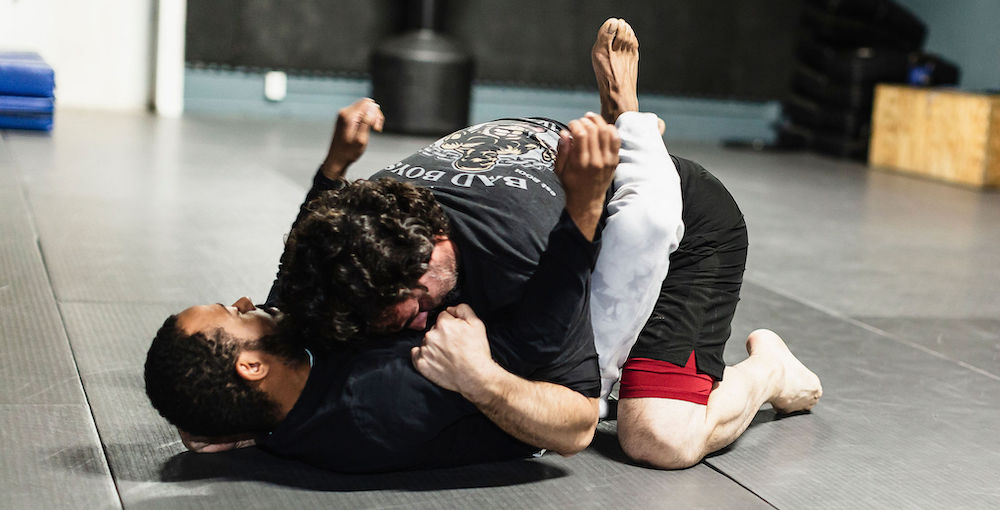 Empower yourself, challenge your limits, and become a formidable force with our FIGHT program at The Fighting Fit. Your journey to becoming a skilled and confident warrior starts here!
Schedule Your Free Consultation Today
Ready to experience the ultimate fusion of self-defense and fitness? Schedule your first FIGHT class and consultation today. Don't wait—your journey to self-empowerment and martial arts mastery awaits!
If you are interested in joining or learning more about what we have to offer here at The Fighting Fit, simply fill out the form below.